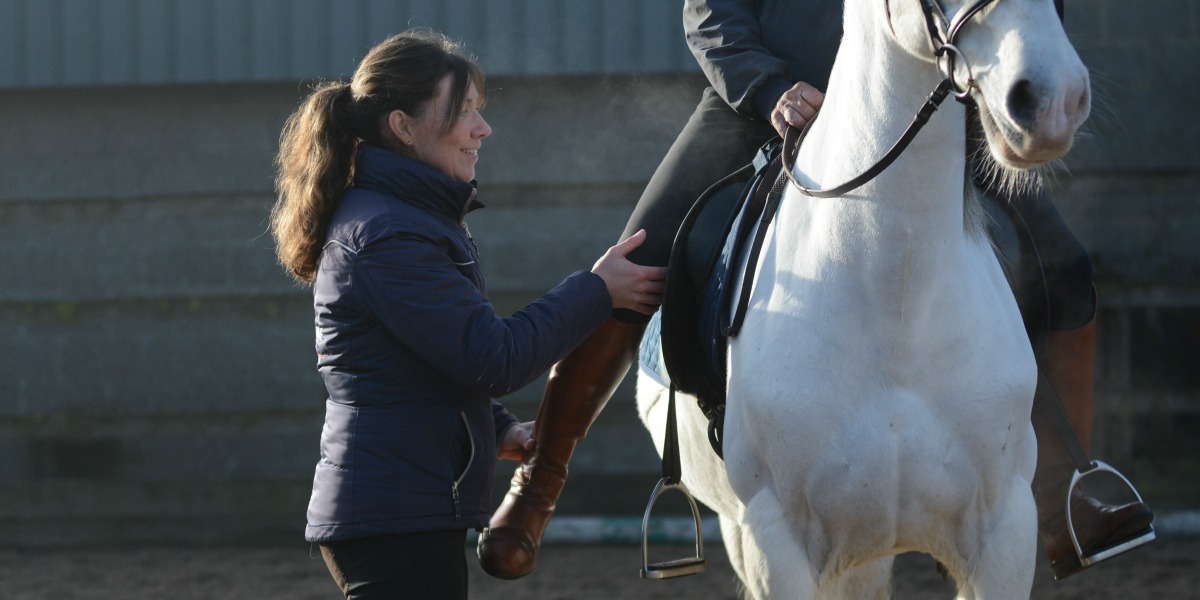 HORSE & RIDER BIOMECHANICS
The study of mechanical principles pertaining to the structure and function of both the human and equine biological systems is of particular interest to me.
Neither horses nor riders naturally possess the strength and skills necessary for ridden activity.  As owners, riders or trainers, we often focus on the advancement of the horse, with less regard for the advancement of the rider.  I believe that a good understanding of the structure and function of the rider's biological systems is essential and key to improving that of our horses'.
Focusing on postural strength, suppleness and weight distribution, I teach both mounted and un-mounted workshops. These are designed to enthuse, engage and develop the rider's understanding of the two interconnected systems and influence of.
I am available for workshops and lesson to focus on horse and rider biomechanics. Do get in touch if you are interested in a private lesson or organising a workshop at your yard or riding club.
"Under Mary's patient, knowledgeable and expert tuition, I have improved not only in confidence and ability, but have developed my understanding of the horse's biomechanics, and how my position, contact and aids influence his way of going."