Hi I'm Mary, an experienced, qualified and insured riding instructor and equine sports massage therapist.
I have a number of professional qualifications and accreditations including: British Horse Society Accredited Professional Coach (insured, full first aid, child protection course, regular CPD training and refresher days); listed Classical Riding Instructor; and a qualified Sports Massage Therapist (ESMA member and Vice Chair). I also hold an Equine A1 Assessors Award and have a First Class (Hons) degree in Equine Science.
I have over 25 years' experience within the equine industry as a rider, competitor, instructor and sports massage therapist. My experience covers all disciplines but dressage and correct training remain my passion. In particular, rider posture, asymmetry and straightness training.
Having competed in all disciplines and ridden Novice to Grand Prix horses, I continue to teach and enthuse riders and their horses respectfully whether training under saddle or in-hand.
Classical training with top trainers
My Classical training began in 1994 with the help and patience of Sylvia Loch and her beloved horses. Sylvia teaches and trains internationally and is the author of numerous books and DVDs. She is also the founder of The Lusitano Breed Society of Great Britain and The Classical Riding Club. I have been fortunate to have participated in numerous lecture demonstrations with Sylvia and feature in her popular training DVDs 'The Classical Seat'.
In 1995, I secured a placement with Johann Riegler, former chief rider at the Spanish Riding School, at his home in Austria. Since then, I have been a regular visitor of the Training the Teachers of Tomorrow Trust (TTT) and has benefited greatly from the classical riding/training teachings of:
Arthur Kottas: Now retired from the Spanish Riding School, Arthur was the youngest to achieve First Chief Rider status in the history of the school.
Charles de Kunffy: Author, equine trainer and FEI judge (C), Charles adheres to classical training traditions.
Herwig Radnetter: Herwig joined the Spanish Riding School at only 15 and is now a Senior Rider. He continues to train and perform at the School.
John Lassetter FABRS, BHSI, BITC: In 1969 John studied at the Spanish Riding School, after which he was invited to continue his study at the Cavalry School in Saumur.
"Mary is one of the most educated and practical instructors I know. She trained with me consistently at the onset of her teaching career but was already a successful dressage rider. She is calm and empathetic and has a great gift for communication between horse and rider."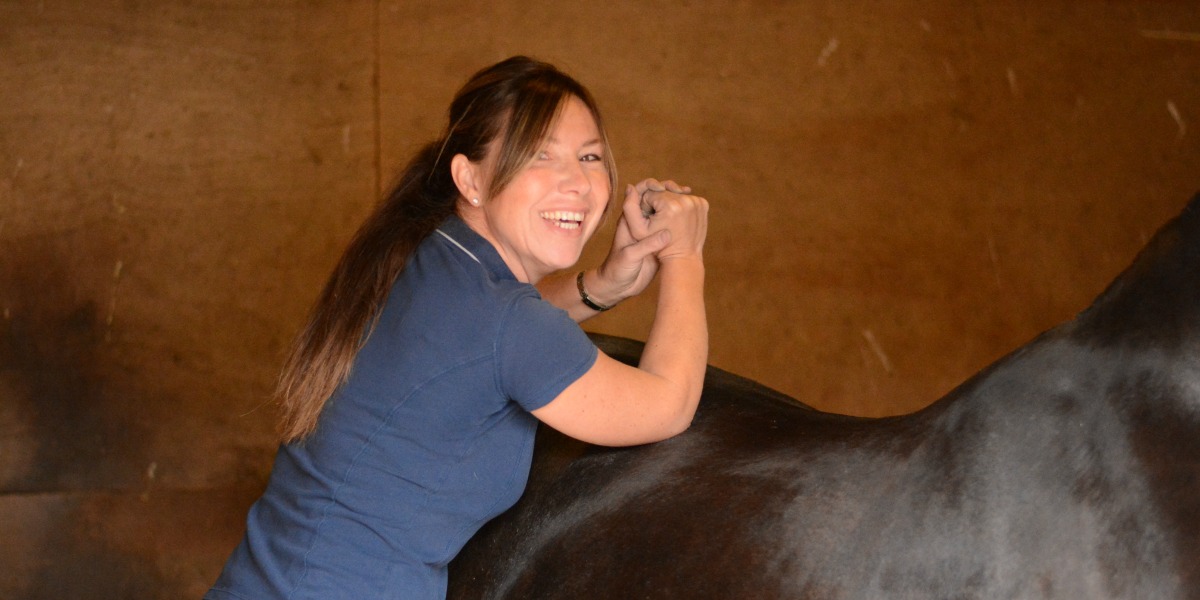 I have also successfully completed an ITEC qualification in Equine Sports Massage Therapy with leading physiotherapist Mary Bromiley MBE.  After which, I was fortunate enough to be invited to work as part of the physiotherapy team at Godolphin Horse Racing in Newmarket.
I continue to travel and work as an independent sports massage therapist and riding trainer/instructor,  combining my extensive knowledge to train and rehabilitate both horse and rider, elite or amateur, for optimum performance.
"Mary is the finest trainer I've had in the 50 years I've been riding. She has an extraordinary ability to see even the smallest crookedness and imbalance in my position and my horse's movement and, when I correct properly, the improvement is obvious and immediate."